BLANTYRE, Malawi, March 21, 2023 (ENS) – Tropical Cyclone Freddy is a record-breaking storm that has astonished meteorologists with its longevity. As part of its final act, the cyclone unleashed destructive floods and landslides on the southern African countries of Malawi and Mozambique and the island nation of Madagascar off Africa's southeastern coast.
After a record-breaking rampage, Freddy has caused 579 deaths in the three countries. Malawi was hit the hardest with at least 476 victims and nearly half a million people displaced.
"In the face of crisis and chaos, it is children who are the most vulnerable," said Mohamed Malick Fall, UNICEF's regional director for East and Southern Africa.
In Malawi more than 490,000 primary and secondary school-aged children are unable to attend school due to the damage caused by Cyclone Freddy, the nonprofit Save the Children says. The government has closed all schools in the affected southern districts, as classrooms and toilets are unsafe as the result of heavy rains, floods and landslides due to Cyclone Freddy, which first made landfall in Malawi 10 days ago.
Freddy is now the fourth deadliest storm on record in the Shire River and Lake Malawi basin that separates Malawi and Mozambique.
Malawi search and rescue teams, staffed with police, the Red Cross and the military, have been deployed to rescue people trapped in trees and on rooftops by the cyclone.
The rescue teams started using sniffer dogs Friday to locate the bodies of people trapped under rubble left after Cyclone Freddy destroyed their houses. The Malawi government announced that Zambia has sent two aircraft to help with rescue efforts and more nations are pledging help.
The Department of Disaster Preparedness in Malawi said search and rescue teams from South Africa, Switzerland, the United States and the United Kingdom are expected to arrive soon.
The Malawi government has declared a state of disaster in 10 southern districts that have been hardest hit by the storm. A large number of people are reported to have been affected, of which 101,648 households, approximately 508,244 people, have been displaced with 534 camps established to accommodate them.
Freddy Could Be the Longest Cyclone on Record
Freddy's long journey began off the coast of Australia in early February 2023. After becoming an exceptionally powerful storm and crossing the Indian Ocean, Freddy first struck eastern Madagascar on February 21 and southern Mozambique a few days later.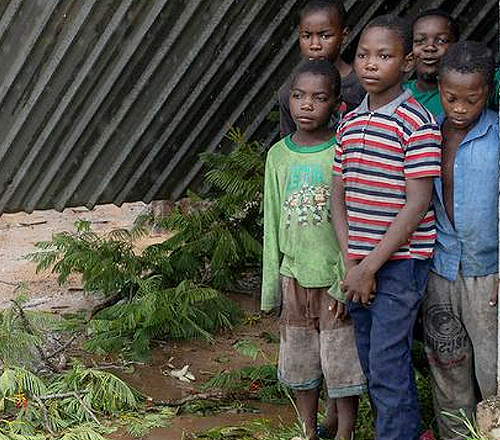 After drenching Mozambique's Inhambane Province, the storm looped back into the Mozambique Channel in early March, where it absorbed warm ocean temperatures and favorable wind conditions.
The cyclone underwent rapid intensification for a record seventh time on March 11 as winds strengthened by at least 55 kilometers (35 miles) per hour in a 24-hour period. Freddy continued moving northwest until making landfall in Mozambique's Zambezi Province later that day.
The storm's slow pace led to torrential rains in which 20 to 67 centimeters (eight to 26 inches) fell over a span of two days in many areas in Mozambique and Malawi.
Storm and flooding damage was particularly severe in Malawi, according to news reports and relief agencies. The storm displaced at least 88,000 people in Malawi as houses slid from their foundations or were inundated, with the largest impacts in the Chikwawa, Nsanje, and Mulanje districts.
Due to rain-triggered landslides, dozens of people lost their lives in Blantyre, Malawi's second largest city and its center of finance and commerce, according to the UN Office for the Coordination of Humanitarian Affairs.
The number of people affected by the second landfall of Tropical Cyclone Freddy has risen to more than 886,000, according to the latest figures from the Mozambique Government. At least 165 deaths have been recorded across eight provinces, mostly in Zambezia in the country's central coastal region.
More than 100,000 houses have been destroyed and 348,000 hectares of land affected.
In addition, more than 1,000 schools have also been damaged. UNICEF is supporting Government efforts to provide school kits and temporary learning spaces.
Cholera Fatal If Not Treated Immediately
The spread of cholera and other waterborne diseases remains concerning, particularly in the city of Quelimane, the provincial capital of Zambezia, where the water supply has been disrupted.
The United Nations and humanitarian partners in Mozambique will be appealing for more funding to reach people in need.
Cyclone Freddy destroyed water systems and toilets, and now Malawian health authorities also have warned of an increased cholera risk after the destruction. The country was already battling its deadliest cholera outbreak on record when the storm landed last week, causing mudslides and flooding and damaging infrastructure.
Since it began last year, the cholera outbreak has infected about 30,600 people and killed more than 1,700.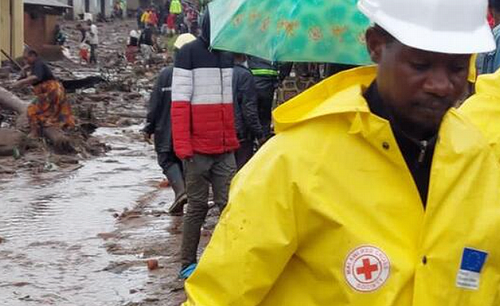 "With the floods, people's toilets have been washed away and most people have no access to safe drinking water," Storn Kabuluzi, health services director, told the AFP news agency. He said the country faces an "immediate danger" of surging cholera cases.
John Roche, who heads the International Federation of Red Cross and Red Crescent's Delegation for Malawi, Zambia and Zimbabwe said, "The destruction left behind by Cyclone Freddy, which has displaced large numbers is a major concern, as we are also tackling a widespread cholera outbreak at the same time. We need to respond fast and ensure people have access to clean and safe drinking water to ensure that cholera does not spread beyond control."
Palal Areman, deputy operations team lead for Save the Children's Emergency Health Unit in Blantyre in southern Malawi, said, "The country was dealing with a big situation with the cholera outbreak and resources had been stretched. With Cyclone Freddy hitting, the normal heath care routine is completely disrupted. Children are traumatized by the cyclone, they were brought to hospital with head injuries, broken limbs, and bruises, while others looked worried or had no family members."
"Temporary tents put up to treat cholera patients have been destroyed, putting medical services out of reach for many," Areman said. "I think in the long term with water disruption, the pipes broken and water contamination highly likely, cholera cases will most certainly go up."
Featured image: Cyclone Freddy causes flooding and loss of life in Malawi, March 2023 (Photo courtesy Malawi Red Cross)
Environment News Service (ENS) © 2023 All Rights Reserved.