GENEVA, Switzerland, May 5, 2023 (ENS) – COVID-19 no longer constitutes a public health emergency of international concern, the World Health Organization announced today, following the advice of the International Health Regulations Emergency Committee on the COVID-19 Pandemic.
During their videoconference Thursday, the Committee members highlighted the decreasing trend in COVID-19 deaths, the decline in hospitalizations and intensive care unit admissions related to the respiratory disease, and the high levels of population immunity to the virus that causes it, SARS-CoV-2.
Globally, in the more than three years since COVID-19 was designated a public health emergency on January 30, 2020, there have been more than 765 million confirmed cases of COVID-19, including over 6.9 million deaths, reported to the World Health Organization, according to the UN agency's data.
WHO Director-General Dr. Tedros Adhanom Ghebreyesus said that the true figure was "likely" closer to 20 million deaths, nearly three times the official estimate, and he warned that the virus remains a threat.
"It is with great hope that I declare COVID-19 over as a global health emergency," said Dr. Tedros. "That does not mean COVID-19 is over as a global health threat."
The Committee said its position has been evolving over the last several months, and it now considers COVID-19 "an established and ongoing health issue" rather than "a public health emergency of international concern."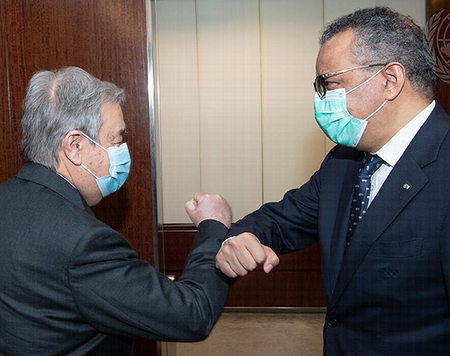 While acknowledging the uncertainties posed by potential evolution of the SARS-CoV-2 virus, the Committee members advised that now is the time to transition to long-term management of the COVID-19 pandemic.
While observing that the number of weekly reported deaths and hospitalizations continues to decrease, Dr. Tedros expressed concern that surveillance reporting to the World Health Organization has "declined significantly," that there continues to be "inequitable access to life-saving interventions," and that "pandemic fatigue continues to grow."
Dr. Tedros announced the publication of the 2023-2025 COVID-19 Strategic Preparedness and Response Plan designed to guide countries in transitioning to long-term management of COVID-19.
This plan outlines important actions for countries to consider in five areas: collaborative surveillance, community protection, safe and scalable care, access to countermeasures, and emergency coordination.
Dr. Tedros said he will convene an International Health Regulations Review Committee to advise on Standing Recommendations for the long-term management of the SARS-CoV-2 pandemic, taking into account the 2023-2025 COVID-19 Strategic Preparedness and Response Plan.
During this transition, WHO advises countries to continue following the issued Temporary Recommendations. The director-general expressed his gratitude to the Chair of the Emergency Committee, Professor Didier Houssin, a former Director General for Health in France; the members, and the advisors of the Committee for their engagement and advice during the last three years.
Warning that the risk of new variants still remains, Dr. Tedros said,"COVID-19 has changed our world and it has changed us."
Reaction Around the World Mixed
In the United States, President Joe Biden informed Congress on Monday that he will end the twin national emergencies for addressing COVID-19 on May 11.
More than 1.1 million people in the United States have died from COVID-19 since 2020, according to the Centers for Disease Control and Prevention, CDC, including about 3,700 last week.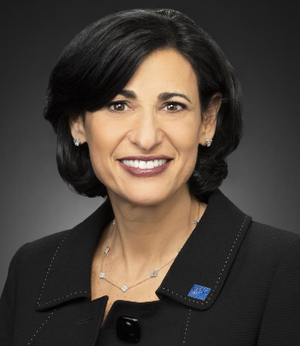 Dr. Rochelle Walensky, director of the CDC, announced today her intention to leave the agency at the end of June. Walensky has led CDC through a transition to greater normalcy across the country, after two years of COVID-19 related closures and waves of dangerous, new virus variants.
In a letter to President Joe Biden, Dr. Walensky wrote, "The end of the COVID-19 public health emergency marks a tremendous transition for our country, for public health, and in my tenure as CDC Director. I took on this role, at your request, with the goal of leaving behind the dark days of the pandemic and moving CDC – and public health – forward into a much better and more trusted place."
"In the process, we saved and improved lives and protected the country and the world from the greatest infectious disease threat we have seen in over 100 years," Walensky wrote.
May 11 marks the end of the U.S. federal COVID-19 public health emergency declaration. Most tools, like vaccines, treatments, and testing, will remain available. But, after this date, CDC's authorizations to collect certain types of public health data will expire.
The U.S. government is currently distributing free COVID-19 vaccines for all adults and children. To help keep communities safe from COVID-19, Health and Human Services, HHS, remains committed to maximizing continued access to COVID-19 vaccines. But COVID-19 at-home tests may not be covered by insurance.
All hospitals are required to report data through the end of April 2024. This provides a consistent and comprehensive way for weekly tracking of severe COVID-19 at the county level. These data will shift from daily to weekly reporting shortly after May 11.
After May 25, CDC will report regional-level test positivity data from the National Respiratory and Enteric Virus Surveillance System, a longstanding system with over 450 labs from across the country that voluntarily submit data. These data can provide early indications of COVID-19 transmission.
View all CDC changes here.
Speaking for the European Union, President Ursula von der Leyen said today, "Finally, after more than three years, COVID-19 is no longer a global health emergency. This is good news."
"This pandemic has had a heavy toll on people, our society and our economy. But we have successfully overcome it thanks to determined action at global, EU and Member State level, and to the resilience and solidarity of our citizens," she said.
"It has taught us that the EU's strength lies in its unity, including when confronted with major health crises. European solidarity, in sharing medical supplies, treating patients or helping repatriate citizens, and in the reconstruction of our economies, helped us to protect our citizens together and overcome the most difficult phases of the pandemic," von der Leyen said.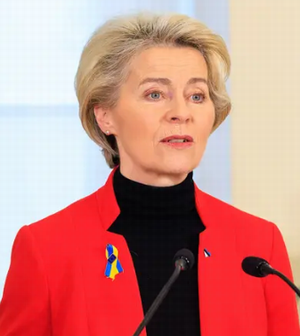 "This pandemic changed the face of the EU, which has become a true European Health Union. We are now far better prepared to face future health crises, with new tools to react quickly to emerging health crises. We have strengthened our health security framework and crisis preparedness mechanisms. We have established the Health Emergency and Response Authority to be better prepared for future health emergencies. We have a stronger European Medicine Agency and European Centre for Disease Prevention and Control."
"Nevertheless," President von der Leyen said, "vigilance remains crucial. Although the pandemic has passed, it is clear that COVID-19 remains a global health threat and that it will be still part of our life for the foreseeable future. … we therefore need to continue our monitoring and surveillance, ensure vaccination of the vulnerable, so that we are always prepared for future health crises.
In London, UK, Dr. Zaeem Haq, global medical director at the nonprofit Save the Children, said WHO's announcement that it will no longer consider COVID-19 a public health emergency of international concern was a "crucial milestone," but it did not eradicate the greater challenges now facing millions of children worldwide.
"Over the past three years, COVID-19 turned children's lives upside down – denying them access to education, health and protection – widening global inequality and driving an estimated 100 million additional children into poverty, but while COVID-19 is no longer officially considered a ' public health emergency of international concern', the virus is here to stay," Dr. Haq said.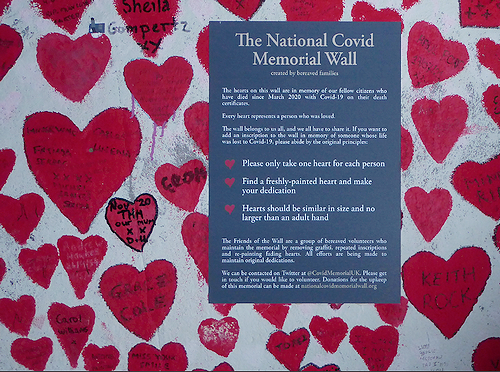 "Many vulnerable communities around the world remain unvaccinated, raising the risk of death and ill health, and hundreds of millions of children are still facing the effects of the pandemic every day and will likely continue to do so for years to come," he said.
"COVID-19 and the resulting lockdowns, global economic shutdown and disruption to services brought on an unprecedented crisis for children, putting their physical and mental health, education, protection and economic wellbeing in jeopardy. This, combined with the effects of conflicts and the climate crisis, exacerbated existing inequalities and hit the most marginalised children the hardest."
"An estimated 100 million additional children were driven into poverty and the risk of hunger increased worldwide. Over 1.5 billion children had their education disrupted, and children suffered an increase in violence when schools were closed," Dr. Haq said. "An estimated 10.5 million children lost a parent or caregiver to COVID-19, and the pandemic unleashed a global mental health crisis, with 83% of children reporting an increase in negative feelings as a result."
Brazil ended the COVID-19 public health emergency over a year ago.
Brazilian Health Minister Marcelo Queiroga announced the end of the public health emergency state due to the pandemic in a radio and TV broadcast on April 17, 2022. He said the announcement was possible because of the "improvement in the epidemiological scenario, the wide vaccination coverage, and the assistance capacity of Brazil's national public health care system)."
"This measure does not mean the end of COVID-19. We will continue to live with the vírus," the minister said. "The Ministry of Health remains vigilant and prepared to take all necessary actions to ensure the health of all Brazilians."
In Brazil, from January 3, 2020 to May 3, 2023, there have been 37,449,418 confirmed cases of COVID-19 with 701,494 deaths, reported to WHO.
Featured image: A workshop by Lao PDR Ministry of Health officials and UN Women's local partners on the importance of hygiene to limit the spread of COVID-19. Hygiene kits and food supplies were given to householders who attended as part of post-COVID relief efforts. February 8, 2023, Yor Village, Beng District, Oudomxay, Lao PDR. (Photo by Nicholas Axelrod courtesy UN Women)
Environment News Service (ENS) © 2023 All Rights Reserved.