WASHINGTON, DC, April 13, 2023 (ENS) – The benefits of the "most ambitious pollution standards ever," will top costs by US$1 trillion, the U.S. Environmental Protection Agency promised Tuesday, announcing new, stricter vehicle pollution standards to make all cars and trucks on U.S. roads cleaner and more efficient.
EPA Administrator Michael Regan said the proposed rule setting the new standards will accelerate the ongoing transition to a clean vehicle future.
"By proposing the most ambitious pollution standards ever for cars and trucks, we are delivering on the Biden-Harris Administration's promise to protect people and the planet, securing critical reductions in dangerous air and climate pollution and ensuring significant economic benefits like lower fuel and maintenance costs for families," Regan said.
The newly proposed emissions standards are for light-, medium-, and heavy-duty vehicles. After a public comment period that is now open (see links below), the final rule would phase the standards in during model years 2027 through 2032.
The proposed standards would save the average consumer $12,000 over the lifetime of a light-duty vehicle, as compared to a vehicle not subject to the new standards, federal officials calculate.
Intended to reduce greenhouse gas emissions and other harmful air pollutants, the new standards would unlock public health benefits across the country, especially in communities with the greatest burden of poor air quality. They are expected to result in fewer premature deaths and hospital admissions for lung and heart illnesses in low-income populations and communities of color.
This is the second time since he took office in January 2021 that President Joe Biden has stiffened the federal emissions standards. In late 2021 the Biden EPA proposed and finalized a rulemaking that tightened greenhouse gas emission standards for light-duty passenger cars and light trucks for model years 2023 through 2026, from those set under the previous administration.
While the two new standards proposed this week are more limiting than the 2021 rule, federal officials insist they are feasible.
"These ambitious standards are readily achievable thanks to President Biden's Investing in America agenda, which is already driving historic progress to build more American-made electric cars and secure America's global competitiveness," Regan said Tuesday.
He promised his agency will work closely with labor, the auto industry and environmental groups to "usher in a new generation" of clean cars. "We're going to envision and innovate and achieve this future together," Regan said on a call with journalists. "It is well within our grasp. Make no mistake about it."
The rule relies on advancing technology. It states, "EPA is assessing the feasibility of new standards in light of current and anticipated progress by automakers in developing and deploying new technologies."
White House climate adviser Ali Zaidi told reporters, "The automakers have … technology and the infrastructure and supply chain to be able to achieve this with the lead time they've got."
But John Bozzella, president and CEO of Alliance for Automotive Innovation, a Washington, DC-based trade group that includes Ford, GM, Toyota, VW, Volvo and other major automakers, is not so sure.
He says the road to actually achieving the proposed standards depends on many factors, and he concerned that the regulatory environment may be getting away from one national standard.
"About six years ago we had one national standard to reduce carbon in personal mobility, providing nationwide consumer and environmental benefits through a single, streamlined regulatory path for automakers," Bozzella said in a statement.
"EPA's new proposal on the other hand was developed separately from the Department of Transportation's coming Corporate Average Fuel Economy (CAFE) standards expected later this spring and not in concert with EPA," he said.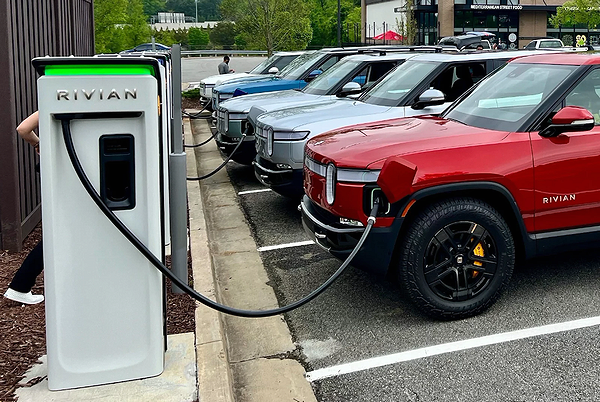 Bozella advocates the use of low carbon intensity fuels for a quick transition. "EPA and the petroleum industry should act quickly to concurrently lower the carbon intensity of liquid fuels. This will produce higher and faster returns by reducing emissions from not only new gas vehicles (including plug-in hybrid EVs), but from the millions of light-duty gas vehicles currently on the road," he said.
Technical accomplishments like low-carbon liquid fuels are transitional. These sustainable liquid fuels of non-petroleum origin, such as biomass, waste, renewables and recycled CO2, release no or very limited net CO2 emissions during their production and use compared to fossil fuels. They are viewed as a bridge to fully decarbonized transportation.
EPA projects that for the industry as a whole, the new standards will drive widespread use of filters to reduce gasoline particulate matter emissions and spur greater deployment of CO2-reducing technologies for petrol-powered vehicles.
As technologies advance, and battery costs decline, consumer interest in electric vehicles continues to grow.
Biden is investing billions in funds appropriated earlier in his term to support the generation of clean electricity and production of clean hydrogen to decarbonize transportation. EPA considered this "rapid innovation" in its determination that the proposed tighter emissions standards are feasible.
EPA says that its proposals are informed by "robust and inclusive stakeholder engagement with industry, labor, advocates, and community leaders."
Green groups approve of the new rule. "EPA has launched us on a critically important journey to a clean transportation future," Fred Krupp, president of the three-million-member Environmental Defense Fund, said.
Albert Gore, III, son of the former vice president, co-winner of the 2007 Nobel Peace Prize, and former Tesla executive, has headed the Zero Emission Transportation Association, ZETA, since January.
Based in Washington, DC, ZETA members include EV manufacturers Tesla, Lucid Motors, Rivian, and Waymo. ZETA advocates 100 percent EV sales by 2030.
Gore said, "We applaud the administration's leadership in accelerating transportation decarbonization through the EPA's new vehicle emission standards. This goal is eminently achievable and represents a leap forward not only for the auto industry, but for the millions of workers across the EV supply chain producing critical minerals, manufacturing and recycling batteries, constructing a nationwide charging network, and building out the grid to support it."
Automakers Excited About Their EV Plans
Bill Ford, executive chair of the Ford Motor Company, said, "We believe the long-term success of any business is inextricably linked with creating value for customers, employees and communities, while also caring for the planet. We are undertaking a massive transformation to lead the electric and connected era of transportation and are committed to being transparent about our progress and opportunities for improvement. We are excited and optimistic about the future and look forward to making carbon-neutral transportation a reality."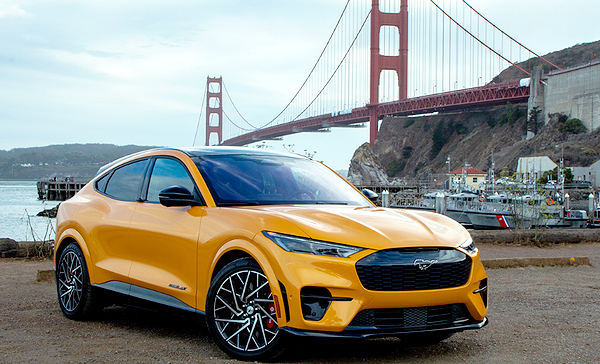 Globally, Ford is spending more than $50 billion from 2022 through 2026 to develop and manufacture electric vehicles and batteries.
Ford's 2023 Integrated Sustainability and Financial Report, released April 3, states that the company is on the path to reach its targeted annual production run rate of 600,000 EVs by the end of 2023 and more than two million by the end of 2026.
The new data shows Ford on track to achieve carbon neutrality no later than 2050 across its vehicles, operations and supply chain. It estimates that lifetime vehicle CO2 emissions may be reduced by as much as 60 percent for drivers of a Ford EV as compared to a similar vehicle powered by an internal combustion engine.
Ford is proud of its record. From 2017 to 2022, the company reduced emissions from its manufacturing facilities by 40 percent. In 2022, 60 percent of Ford's electricity consumption was carbon-free.
General Motors, too, is expanding its electrified selection. Right now, General Motors is offering eight electric models: sedans, SUVs, and pickups: the GMC Sierra EV; the Denali; the Cadillac CELESTIQ; the Chevrolet Equinox EV; the Chevrolet Blazer EV; the GMC HUMMER EV Pickup; the GMC HUMMER EV; the SUV Cadillac LYRIQ; the Chevrolet Silverado EV; and, in addition, the autonomous electric transit vehicle, the Cruise Origin.
Mary Barra Chair and CEO, General Motors, said, "Climate change is real, and we want to be part of the solution by putting everyone in an electric vehicle."
Commitments to buy all-electric medium-duty delivery vans have been announced by large fleet owners such as Amazon, FedEx, and Walmart. Amazon already has deployed thousands of electric delivery vans in over 100 cities, with the goal of 100,000 electric vans on the road by 2030.
These developments are supported by President Biden's investments in America, which provide unprecedented financial resources for the development and marketing of clean vehicle technologies and associated infrastructure and for expanding the manufacture, sale, and use of zero-emission vehicles.
Together, the two federal proposals would reduce oil imports by approximately 20 billion barrels, the EPA calculates. That reduction is important although the United States was a total petroleum net exporter in 2020 and 2021. In fact, in 2021 the United States exported about 8.54 million barrels of petroleum per day (b/d) and imported about 8.47 million b/d, making the United States an annual total petroleum net exporter for the second year in a row since 1949.
Depending on the compliance paths manufacturers select to meet the standards, EPA projects that electric vehicles could account for 67 percent of new light-duty vehicle sales and 46 percent of new medium-duty vehicle sales in MY 2032.
Speaking for the industry, Bozella said, "The question isn't can this be done, it's how fast can it be done, and how fast will depend almost exclusively on having the right policies and market conditions in place to achieve the shared goal of a net zero carbon automotive future."
EPA's proposals will be published in the Federal Register and are available for public review and comment, and the agency says it will continue to engage with the public and all interested stakeholders as part of the regulatory development process.
For proposed rules and comment instructions, visit:
Proposed Rule: Multi-Pollutant Emissions Standards for Model Years 2027 and Later Light-Duty and Medium-Duty Vehicles
EPA plans to hold a virtual public hearing for this proposed rule on May 9 and 10, 2023. An additional session may be held on May 11, 2023, if necessary to accommodate the number of testifiers that sign up to testify. Pre-registration is now open. To register, please send an email to EPA-LD-hearings@epa.gov.
Proposed Rule: Greenhouse Gas Emissions Standards for Heavy-Duty Vehicles – Phase 3
The EPA will announce the final rule after the public comment period has ended, Regan said. The standards are expected to become final next year.
Featured image: President Joe Biden stands beside a 2022 GMC Hummer EV at the formal opening of General Motors' Factory ZERO electric vehicle assembly plant in its renovated Detroit-Hamtramck facility. November 18, 2021, Detroit, Michigan (Photo courtesy General Motors)
Environment News Service (ENS) © 2023 All Rights Reserved.